All orders are protected by
our Pixel Perfect Guarantee

Fast, Safe Delivery
and Easy Returns
GENTLEMEN'S CLUB
check Made in UK
check Pixel Perfect Reproduction
check Made with high-grade materials
check Carefully packed to aid safe arrival
check UK delivery from only €12.59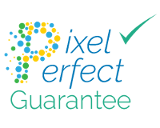 Most popular orders
of this image

Framed Print
Select this product

Photographic Print
Select this product

Jigsaw Puzzle
Select this product
Product Info
Product Choices
Reviews


Delivery

Pixel Perfect Guarantee
GENTLEMEN'S CLUB
'A man is likely to be far more comfortable at his club...'
© Mary Evans Picture Library
Media ID 578329
Watermarking and Website Address do not appear on finished products
14"x12" (38x32cm) Framed Print
Contemporary framed prints, professionally made and ready to hang
Wood grain effect frame with professionally mounted 10x8 print. Overall outside dimensions are 14x12 inch (363x325mm). Features hardboard back stapled in with hanger and glazed with durable Styrene Plastic to provide a virtually unbreakable glass-like finish. Easily cleaned with a damp cloth. Moulding is 40mm wide by 15mm thick.
check Overall Size 32.5cm x 37.6cm (12.8"x14.8")
check Fully covered by our Pixel Perfect Guarantee
check Made with high-grade materials
check Expert colour and quality finish
Our Product Choices include a range of prints to meet budgetary and display requirements
Photographic Prints are very popular, ideal for long term use and framing. We print on archival quality Lustre paper which combines the best of traditional gloss and matte papers. Lustre paper is slightly glossy, enhancing color and details, with a very fine texture to help eliminate glare and fingerprints.
Poster Prints can offer the best budget option for large prints on thin poster paper and can be stuck straight onto a wall using a range of third party products. The thinner poster paper is less suitable for long term needs and should not be used within frames due to possible sagging over time. Our posters are sent carefully rolled in strong cardboard tubes for safe transport.
Fine Art Prints use sturdy thick card to look more like paintings or a piece of art without any need for framing. This printing method is used by museums and art galleries to exhibit photographs and art reproductions.
---
Product Choices
Most items are dispatched within a week of ordering, with larger items sent by courier for quick and safe delivery. If you need a print urgently then regular Photographic Prints offer the best option as they are normally posted same or next working day and are ideal for framing at home.
Framed Print (€56.69 - €314.99)
Contemporary framed prints, professionally made and ready to hang
Photographic Print (€8.81 - €163.79)
Photographic Prints are printed on archival quality paper delivering vivid colour and exceptional detail. Perfect for framing, they are a popular customer choice.
Jigsaw Puzzle (€34.01 - €44.09)
Photo Jigsaw Puzzles are an ideal gift for any occasion
Poster (€18.89 - €37.79)
Poster Prints are printed on superior archival poster photographic paper for maximum colour and vivid images. Striking a balance between quality and affordability for larger prints, they are perfect for sticking straight onto walls using a range of third party products.
Canvas Print (€37.79 - €503.99)
Professionally made Canvas Prints are a delightful modern way to show off your favourite art. Our Canvas Prints are made with non-warp wood for even longer life
Metal Print (€74.34 - €502.74)
Make your favourite photos come to life with Metal Prints! With durable metal and luxurious printing techniques, our metal prints go beyond traditional canvases and add a cool, modern touch to your space.
Mug (€18.89)
Enjoy your favourite drink from a custom printed gift mug. Our mugs are printed with your choice of image
Fine Art Print (€37.79 - €377.99)
Fine Art Prints are printed on sturdy thick card presenting a vivid image with maximum colour accuracy and exceptional resolution. Standard for museums and galleries around the world, using a printing process where millions of ink droplets are "sprayed" onto high-quality card, they appear much more realistic than other prints.
Mounted Print (€12.59 - €88.19)
Photo prints supplied in custom cut card mount ready for framing
Glass Frame (€25.19 - €74.34)
Stylish tempered glass mounts are a durable way of displaying and protecting your prints. Wall mounted, the smaller sizes can also be used free-standing via an integral stand.
Acrylic Blox (€37.79 - €50.39)
Streamlined, one sided modern and attractive table top print
Classic Framed (€56.69 - €314.99)
Our original range of UK Framed Prints featuring a bevelled edge
Greeting Card (€5.66)
Personalised cards suitable for Birthday Cards, Wedding and Anniversary Cards, Graduation Cards, Thank You Cards and much more
Cushion (€37.79 - €50.39)
Decorate your sofa with our faux-suede plush cushions
Mouse Mat (€17.63)
Archive quality photographic print in a durable wipe clean mouse mat (27x22cm) with non slip backing. Works with all computer mice.
Glass Place Mat (€62.99)
Set of 4 Glass Place Mats. Stylish and elegant polished safety glass and heat resistant. Matching Coasters available
Glass Coaster (€8.81)
Individual Glass Coaster. Stylish and elegant polished safety toughened glass and heat resistant. Matching Place Mat also available
Delivered quickly and good quality
Very pleased prompt service and received photo quickly. Quality photo Thank you
Extremely pleased with product & speed of service & delivery. Will certainly use again
I ordered a very old photograph which arrived in perfect condition.
Excellent product delivered amazingly quickly. Many thanks!
Thrilled with my framed print! The frame itself is real quality and it was well packaged to fully protect it. I have recently ordered a couple of framed prints from other companies but none are the quality or show the care that Media Storehouse provide. Excellent in all aspects!
Item is of good quality and arrived promptly.
I am very pleased with the poster I purchased to replace one I have had for many years and had faded in the sunlight. I shall choose somewhere better to hang this one.
When I placed the order, I received an acknowledging e-mail stating the order would be despatched in a week and that I would receive further updates. When that date came and passed and I had not heard anything, I telephoned Media Storehouse and was then told it would be chased up and despatched, which it was the same day.
Arrived withe speed of summer lightning!! Excellent quality, well packaged. Faultless!!
Original item was not up to spec possibly due to damage in transit but the company quickly assessed the fault and provided a replacement after I sent a photo of the issue. Good customer service not always easy to come by so I would recommend this company
Easy to order, quick delivery, great product. Plan to order again.
Fast efficient service. Products arrived in perfect condition
Great service and product. The large print was undamadged on arrival. First time customer, will be back for sure.
See my review of Media Storehouse on YouTube https://youtu.be/FPhjq_mYyqM
Brilliant photo at an incredible price.
great service, well packaged, very pleased with everything
Good site, easy to order, and amazingly fast delivery. Very high quality product too. I would recommend this company.
Excellent service all round from placing order to delivery.
Perfect and great quality
Item arrived well packaged and I was kept informed throughout the order process. Print is a good quality and looks very good on the wall
Fast, Safe Delivery
We can ship your order (almost) anywhere in the world, securely packaged to arrive in perfect condition.
- Regular Photo Prints are In Stock and Ready to Ship
- Other items ship in 3-5 working days
Our estimated dispatch date is clearly shown and some items may ship separately at no extra charge.
Professional Printed at one of our labs (UK, USA or Australia) we try to automatically select your closest store when visiting. To have items sent from a different lab please select the relevant store at the base of the page before adding to your basket.
Orders can be delivered to your home, work address, or a friend. Large and Courier items may require a signature on delivery. We will send an email once the item has been dispatched so you know it is on its way.
Smaller prints are sent out flat in strong envelopes with cardboard front and back for extra protection. Larger prints are wrapped in tissue paper and rolled into sturdy tubes.
Large items (including Canvas and Framed prints) use specially designed crush-proof boxes to provide extra protection on its journey to you.
Delivery Rates
These include any special packaging needed to help get them to you safely and, in the unlikely event your order does not arrive or is damaged in transit, we will be happy to replace it.
Delivery Tracking
Here are some reasons why tracking information may not be available:
- A delay in the updates to the tracking database.
- International deliveries may not be fully trackable.
- Standard ("First Class") delivery may not be trackable
Once the estimated dispatch date for your order has passed please allow an additional day or two for the parcel to be delivered.
Still got questions? See our Help (FAQ) Page.
---
Ordering is quick and easy!
Just follow these 5 simple steps...
1) Find your picture
2) Choose your print format
3) Enter your details
4) Pay for your purchase
5) Sit back and relax
1) Find your picture
We have gathered together fantastic imagery for you to view and own, and have made finding that perfect image simple! Just enter a word or phrase into the search box, or browse our online photo galleries. Select an image to find out more about the picture and the range of quality print formats available. Preview images may be watermarked for security reasons and any such marks will not appear on your final purchase.
2) Choose your print format
Once you've found your image, select your desired product and add it to your basket.
Our professional prints can withstand fade for up to 100 years! All frames and mounts are produced in-house to guarantee a premium quality product and are quality checked before leaving our labs.
3) Enter your details
Bought from us before? Great! Simply enter your email address and password and we will fill in your billing and delivery address details.
All personal details are held securely and are not used for any purpose other than order management.
4) Pay for your purchase
We recognise security is one of the major concerns for online shopping, so we use state of the art security. For added peace of mind we do not have access to your credit card details.
5) Sit back and relax
You can track the status of your order via the 'My Account' area; just sign in using the email address and password chosen when ordering.
Pixel Perfect Guarantee
We want you to be completely happy with your purchase.
Our Pixel Perfect Guarantee ensures that the print you receive matches the preview shown on our web site, reflecting the age and quality of the artwork we have on file.
If you are not happy with an item, or have simply changed your mind, do please let us know as soon as possible.
REFUNDS
Contact us within 30 days of receiving your goods (returns are to be received no later than 14 days after notification). Refunds will be processed within 7 business days. Shipping charges on the original order will be refunded but we can only refund return shipping charges if it was a result of our error.
EXCHANGES
We can exchange goods within 30 days from delivery. After this we only exchange items if they were received faulty, or if the wrong item was received. Free exchanges apply to UK orders only, replacement items sent to an overseas address may be charged the full postal cost for delivery.
REPAIRS AND REPLACEMENTS
In the unlikely event you receive a faulty item contact us immediately and we'll advise the next steps to take to resolve any issues. (Note: late notificiations may require proof that the item was faulty when received.)
CHRISTMAS GIFTS
Any purchase bought as a Christmas present after 31st October can be returned up to January 6th. The item must be returned in the condition that you received it and in its original packaging.
---
Returning an Item
Please first contact us by replying to the order confirmation email or use our Feedback page. All we ask is that you return the item in the condition that you received it (including any paperwork) and wrap the package securely - the packaging they arrive in can often be used for the return.
Important: We only refund upon receipt, therefore advise returning items via a trackable method.
We will replace faulty items with the same product or refund back to a credit card if the item is no longer available. Our returns policy is valid for 30 days from receipt of goods. Returns are to be sent to the address provided in the return authorisation email.
All personalised, or made-to-order items, are excluded from the returns policy, so please check carefully before ordering. As soon as you place an order for a personalised or made-to-order item you have entered into a contract to purchase that item. Therefore once you have submitted the order you cannot cancel or return the item either before or after dispatch.
During peak periods exchanges can take up to 28 days to process. If you require an exchange for a specific date, e.g. in time for Christmas, we advise that you place a fresh order as we cannot guarantee that returns will be processed in time.
CHECKING
We check every single return, if an item is found not to be faulty by our independent tests we may return the item with a postage charge. A full charge will be made on goods that have been returned in a used or unsalable condition (e.g. damaged packaging, torn, scuffed or dirty goods). We reserve the right to return to you (at your cost) any item returned to us after 14 days, or not in compliance with the conditions above.
Please visit Feedback to send us comments, suggestions etc, remembering to quote your order reference in any correspondence
Please contact us for return address details for your country.