Marionnettes Gallery
Available as Framed Prints, Photos, Wall Art and Gift Items
Choose from 2 pictures in our Marionnettes collection for your Wall Art or Photo Gift. Popular choices include Framed Prints, Canvas Prints, Posters and Jigsaw Puzzles. All professionally made for quick delivery.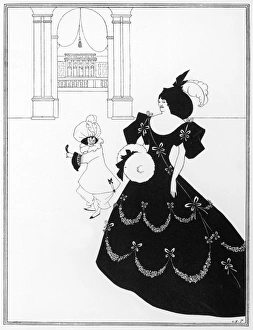 Featured Print
The Comedy-Ballet of Marionnettes
The Comedy-Ballet of Marionnettes as performed by the troupe of the Theatre-Impossible, posed in the first of three drawings. A lady in a black dress and white muff, with a small pierrot-like figure. Illustration by Aubrey Beardsley in The Yellow Book, volume II, July 1894.
© Mary Evans Picture Library
Aubrey, Ballet, Beardsley, Book, Comedy, Drawings, Historical, History, Impossible, Marionnettes, Performed, Posed, Theatre, Troupe, Yellow